Giving a loved one a special gift on their special day is a truly wonderful experience. Whether it's a birthday, anniversary, or just an ordinary day, a simple gesture like sending flowers can lift their spirits. With so many different bouquet options available, it can be overwhelming to choose. How[...]
Add To Cart
Add 8 Balloons for $42.95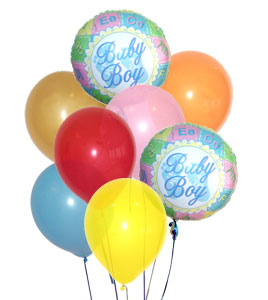 Giving a loved one a special gift on their special day is a truly wonderful experience. Whether it's a birthday, anniversary, or just an ordinary day, a simple gesture like sending flowers can lift their spirits. With so many different bouquet options available, it can be overwhelming to choose. How[...]
Giving a loved one a special gift on their special day is a truly wonderful experience. Whether it's a birthday, anniversary, or just an ordinary day, a simple gesture like sending flowers can lift their spirits. With so many different bouquet options available, it can be overwhelming to choose. How[...]
Giving a loved one a special gift on their special day is a truly wonderful experience. Whether it's a birthday, anniversary, or just an ordinary day, a simple gesture like sending flowers can lift their spirits. With so many different bouquet options available, it can be overwhelming to choose. However, nothing compares to the charm, beauty, and sophistication of the Sweeter Than Ever Bouquet.

This exquisite floral arrangement exudes grace and beauty, and is the perfect way to add a touch of elegance and joy to someone's day. Comprising a range of pink blooms, including Peruvian lilies, roses, carnations, and mini carnations, the bouquet is accentuated by white and yellow chrysanthemums, lush greens, and yellow solidago. The result is a truly breathtaking collection of flowers that is guaranteed to make anyone's day beautiful, radiant, and special.

Acquiring this arrangement is incredibly easy. All of our flower arrangements are crafted by local florists using fresh flowers on the same day they are to be delivered. This ensures that the bouquet's color, freshness, and fragrance are preserved when it arrives at the recipient's doorstep. Whether you require same-day delivery or wish to book the Sweeter Than Ever Bouquet in advance for a later date, we have you covered. Our local florists will deliver the bouquet freshly made to the recipient's doorstep, making their day a little more special, cheerful, and bright.

So why wait? Order the Sweeter Than Ever Bouquet today and send your warmest wishes to someone special on their anniversary, birthday, or just to brighten up their day.
Item No. C13-5170
Price: $64.95